Healthy Living: How One Team Member Bikes to Stay in Shape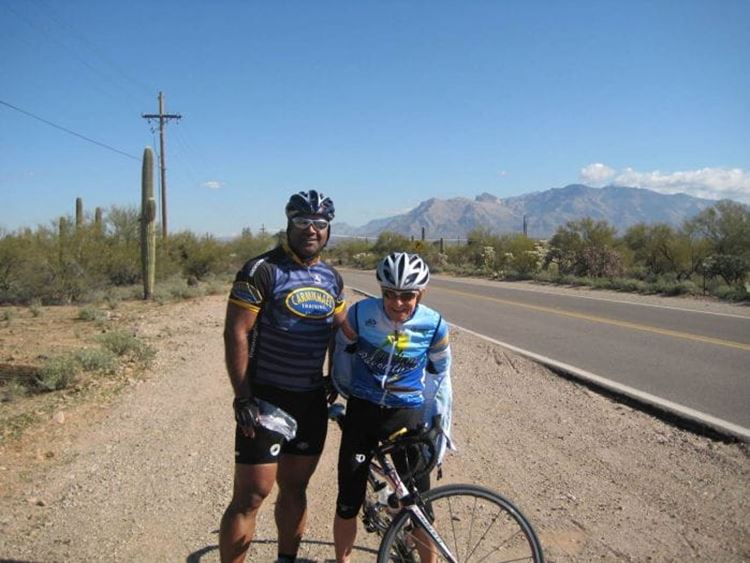 Exercise is key to a healthy lifestyle that can help prevent colorectal cancer. What better way than riding a bike! Exact Sciences' Hemanth Shenoi shares his thoughts on how and why you should get moving with bicycling.
Do you remember the childhood thrill of the first time you rode a bike without training wheels? I do, and have never lost that feeling of independence. You can ride a bike for exercise, compete in races or explore new places. That is the beauty of bicycling: You decide what aspect you enjoy, guaranteeing miles of smiles and better health along the way.
Bicycling is one of the easiest ways to get your body moving and, as a non-weight bearing activity, is easy on your knees, hips and feet. And you generally burn 10-15% more calories bicycling than walking. According to MayoClinic.org, a 160-lb. person will burn about 277 calories walking at 3.5mph. A 200-lb. person will burn about 346 calories walking at 3.5 mph. In contrast, a 160-lb. person that rides a bike at 10 mph will burn about 384 calories per 60 minutes; 438 calories if you're a 200-lb person.
But you may ask, "How should I start? I haven't ridden a bike since I was a kid?" To start, you need a bicycle. Any bicycle.
Too many adults returning to bicycling get caught up in the "Tour de France" mindset; they think you need a racing bike, tight neon spandex clothes and fancy bicycling-specific shoes and pedals. In reality all you need a bike that fits, some basic knowledge about bicycle maintenance and repairs and a helmet. A good local bicycle shop can help with a tune-up of your current bike or purchase of a new or used bike. Some even provide free tune ups on new bicycle sales as ongoing service.
Start by riding 1 mile without stopping. Then try 2 miles, then 5 miles, until you can ride for 1 hour without stopping. You'll find that as the old adage goes, "You never forget how to ride a bike." Ride with friends and family or ride to a favorite destination. I sometimes ride to a park where I meet my family to play. The secret is to be creative, stick with it and always make it fun!
Bicycling can be enjoyed solo, but human beings are social creatures, so why not plan to ride with a group of other cyclists? Your local bicycle shop will likely have information about local group rides. You might also aspire to ride with a bigger group. Some of my fondest cycling memories are from participating with over 8,000 bicyclists in the annual RAGBRAI event, a week-long bicycle tour across Iowa that attracts bicyclists from around the US and the world. Ernest Hemingway said it best:
"It is by riding a bicycle that you learn the contours of a country best, since you have to sweat up the hills and coast down them. Thus you remember them as they actually are, while in a motor car only a high hill impresses you, and you have no such accurate remembrance of country you have driven through as you gain by riding a bicycle."
Be sure to sign up for the Exact Sciences eNewsletter for monthly updates about Exact Sciences and other colorectal cancer-related news.