From Blue Star Pins to Blue Hair: How Exact Sciences Participated in Colon Cancer Awareness Month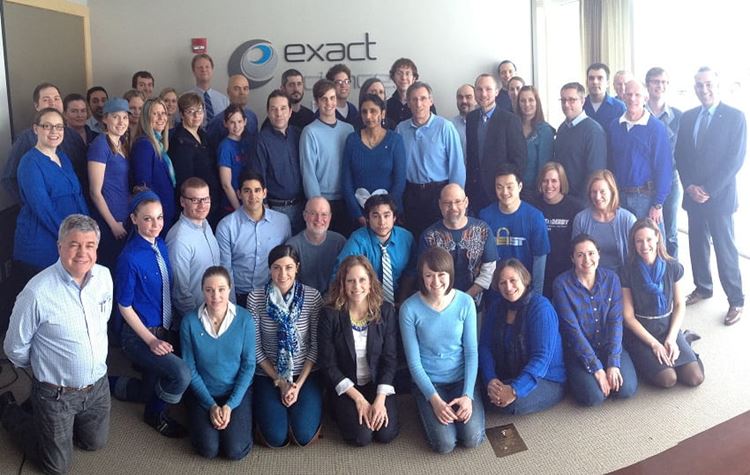 March 2013 was a special month for everyone fighting to spread the word about the importance of colorectal cancer screening. March is colorectal cancer awareness month, and Exact Sciences started its support of the month a little early, donating 30,000 blue star pins to the National Colorectal Cancer Roundtable in January so member groups could use them in March. The NCCRT made the pins available for free to all of its members as a way to tangibly spread awareness for colon cancer. Dozens of member groups took advantage of the offering, and all the pins were spoken for in a matter of days.
Gateway Health Plan in Pittsburgh used 500 pins as a way to kick off March for its staff. According to Marnie Schilken, MPH, a preventive health specialist with the health plan, "Gateway has been working for a number of years to improve the rates of colorectal cancer screening of its Medicare assured members. These dual-eligible members tend to have lower screening rates than the general public, so Gateway has been providing various CRC screening and education tools to members and has seen a great improvement in the screening rates." On March 1, volunteers from Gateway stood outside all the elevators in their building during the morning rush into work and handed out the pins Exact Sciences donated to almost all of their 500 employees. They also included a flyer to employees explaining why screening is important and thanking them for their commitment to increasing screening rates.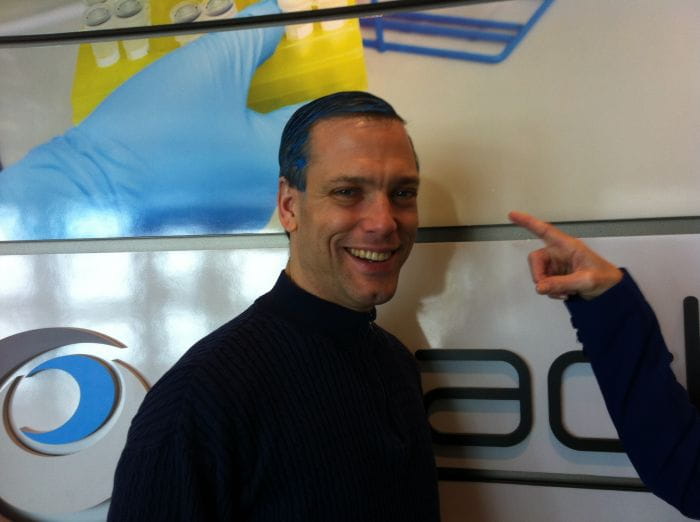 Exact Sciences kicked off the month by participating in the Colon Cancer Alliance's 5th annual Dress in Blue Day, as pictured above. The company was proud to have 100% participation from all team members.
Some people really showed their spirit by temporarily dyeing their hair blue. Another team member showed his support from head to toe, by sporting blue socks for the special day.
Exact Sciences also partnered with CCA for a Facebook awareness campaign during the month of March. For every new person who liked the Exact Sciences' Facebook page, the company donated $5 to CCA. Throughout the month Exact Sciences focused on sharing important and interesting information about colon cancer screening via our Facebook page.
In total, Exact Sciences will donate $3,700 to CCA in support of its efforts to educate and inform people about colon cancer. Exact Sciences also featured CCA's CEO Andrew Spiegel as our March Hero of the Month. In an interview with Exact Sciences Spiegel said, "I want people to know there are no longer valid excuses to not screen for this preventable disease."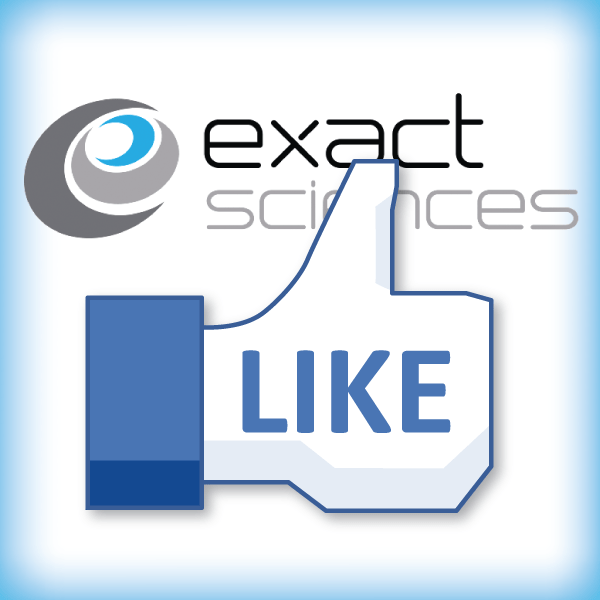 Exact Sciences team members also participated in a fundraiser near the corporate headquarters in Madison, Wis. called Bowlin' for Colons.
More than 20 people from Exact Sciences participated in the 12th annual fundraiser which benefits gastrointestinal cancer research at the University of Wisconsin Carbone Cancer Institute.
Did you or your company do something special or creative to raise awareness for colon cancer in March? Leave a comment below and tell us about it.